Back to staff directory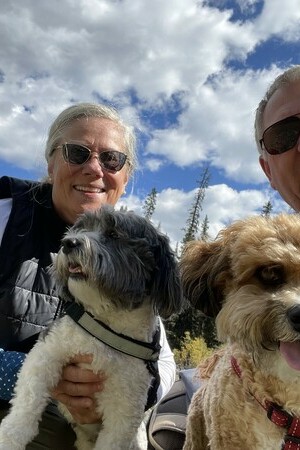 Grade 5 & 6 Teacher
Phone: 403-556-2429
Key Roles
Grade 5/6 teacher.
I have been teaching for 30 years of which 24 have been at Reed Ranch School.
In the morning I teach grades Language Arts and Math. After lunch I teach Science, and Social Studies. After the last recess I teach Art, and P.E./Wellness, and our elective - a blend of Drama and First Nations.
I enjoy hiking, mountain biking, cross-country skiing, snowshoeing, gardening, black and white photography, travelling and visiting art galleries around the world. My favourite getaway is Upper Arrow lakes in the Kootenay's near Revelstoke, B.C with my partner of 35 years and two pups - Ryeli and Jaspr.