Back to staff directory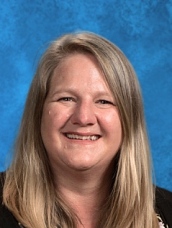 Educational Assistants
Phone: 403-556-2429
Key Roles
Hello! My name is Bev Schafer and I have been the EA at Reed Ranch since 2010. I work in all the grades from kindergarten to grade six. I enjoy getting to know all the students and helping them in the classroom.
I have 3 children who all went to this school also so before working here I did many hours of voluteer work as a parent and enjoyed every minute of it... going on fieldtrips, hot lunch mom, hot dog mom, painting the murals, helping with school events and going to camp Evergreen. Lots of wonderful memories. My two daughters and son are now graduated. My husband and I live on a farm in this area and he also went to school here as a kid.
In my free time I like to read, and go camping, work in my flower garden and spend time with my family.